About
Awakening. Vitality. Knowledge. Inspiration. All of these words are connected to the name "Ethiam." They are words that our staff of experts strive to exemplify each and every day.
Whether you own a small business or a major corporation, there is no limit to the mental and financial benefits you reap from enhancing your ergonomic environment.
Some issues that seem insurmountable are easily resolved with minor adjustments, but only a team with the unparalleled analytical skill and research-based approach of Ethiam Corporation can bring these changes to light. Whether you are fixing a problem that you're already aware of, or troubleshooting to prevent crisis in the future, the team at Ethiam provides real-world solutions with first-class service and long-term dedication to the success of your business.
Ethiam's Approach
Our solutions do not begin with pre-packaged products or programs; they begin with learning about your specific challenges and goals.
Health insurance premiums rising quickly?
Spending too much on workers' compensation cases?
Dealing with increased absenteeism and high employee turnover rates?
Aiming for increased employee productivity?
Want to improve your employees' work satisfaction and create a better workspace?
Does your board think you're spending too much on a wellness program with no results?
Are you looking for a more personal experience than software can provide?
Sound Familiar?
Your VP of Finance fell off the treadmill while reading your yearly report.
Sound Familiar?
Anyone else think the chairs and work stations are really uncomfortable?
Sound Familiar?
Jane took seven sick days last month, and she just called to take off the day again?
Sound Familiar?
Mark seems tired lately, and says he's fatigued when he gets home. Anything we can do to help?
How can an ergonomics assessment from Ethiam help you?
Ergonomics solutions are about so much more than physical health. They aren't just solutions for your body, they are the answer to many of the problems that plague businesses and drain resources. From skyrocketing liability expenses to snowballing healthcare budgets, ergonomic wellness helps you control financial risks to your company while creating a more inviting and inspirational space for your employees. You can't afford to lose your team to time spent away from work for illness or injury. Your people are your most valuable asset. Take the first step towards creating the best environment for them, as well as your business, by scheduling an ergonomics assessment from Ethiam.
The Ethiam Advantage:
Employing the world's top ergonomic specialists
Dilligently working to understand your company's challenges and culture
Taking a customized and innovative approach in order to meet your needs
Providing services when, and where, they are needed
Building long-term relationships with our clients
Follow-up that can be matched by software-based assessment
Ethiam helps you get the most out of your company.

Foster a safer working environment with less injuries
Improve company morale and retention
Reduce the high cost of medical expenses
Cut down on exposure to the risk and liability of medical claims
Meet the Ethiam Team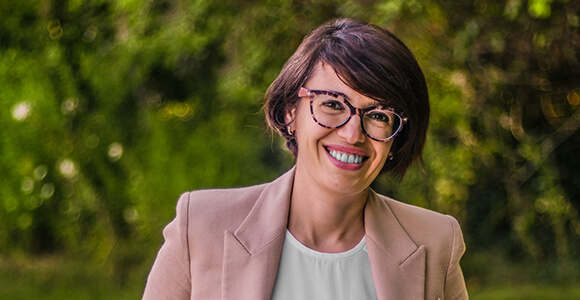 Zina, Founder and CEO
Zina is the Founder and CEO of Ethiam. She is based in Cleveland, OH and believes that proper utilization of ergonomics and wellness programs creates much safer, happier and healthier workers and more financially successful companies. She is an advocate of using ergonomics as part of overall personal and financial business well-being and that proper workspace set up helps both individual employees to stay safe and productive and creates more robust and forward going business.
Before creating Ethiam, Zina managed a healthcare company and has been a consultant in information systems management. Her experience in healthcare gave her an idea to start improving workers safety and well-being before they get injured.
She graduated from Case Western Reserve University with a BA in Information Systems and then earned her MS in Information System management and Healthcare Management.
Outside of work, Zina enjoys travel and exploring different cultures. She loves to learn authentic cooking, collects cooking recipes and pottery from around the world. Traveling also gives her an opportunity to learn more what people and cultures around the world do for wellness and well-being.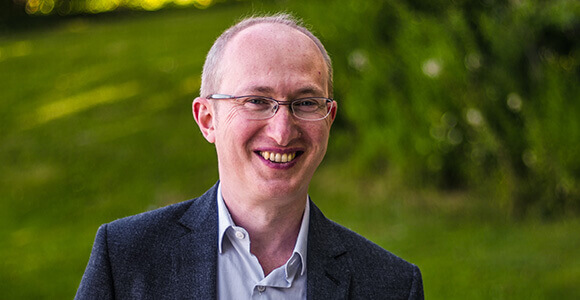 Boris, Director of Business Development
Boris is the Director of Business Development at Ethiam and also a Certified Ergonomics Specialist. He is based in Cleveland, OH and leads the company's focus on the future of ergonomics and the role business leadership can play in creating long-term ergonomics and wellness value to customers worldwide.
Before becoming a part of Ethiam team, Boris owned and managed outpatient physical therapy company and consulted in healthcare.
He is a member of American Physical Therapist Association and American Society of Safety Engineers.
He graduated from Daemen College in Buffalo NY with a BS in Physical Therapy and further earned his Doctoral Degree in Physical Therapy.
Outside of work he enjoys traveling and airplanes. He has been on private tours of major airplane manufactures like Boeing, Airbus and Bombardier. He has traveled to over 45 different countries in 5 continents. His next personal goal is to get a pilot's license.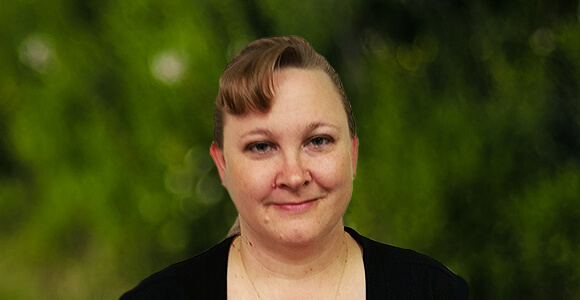 Stephanie, Lead Ergonomist
Stephanie is the Lead Ergonomist at Ethiam and a Certified Ergonomics Specialist. She is based in Medina, OH and is one of the leaders in Ethiam's ergonomics consultants team, creating a safe workplace environments for employees worldwide with emphasis on back safety and proper body mechanics.
Stephanie is also a licensed physical therapist assistant and has been involved with ergonomics since 1997.
Outside of work Stephanie spends majority of her time with family, taking care of her horses and loves outdoor activities.